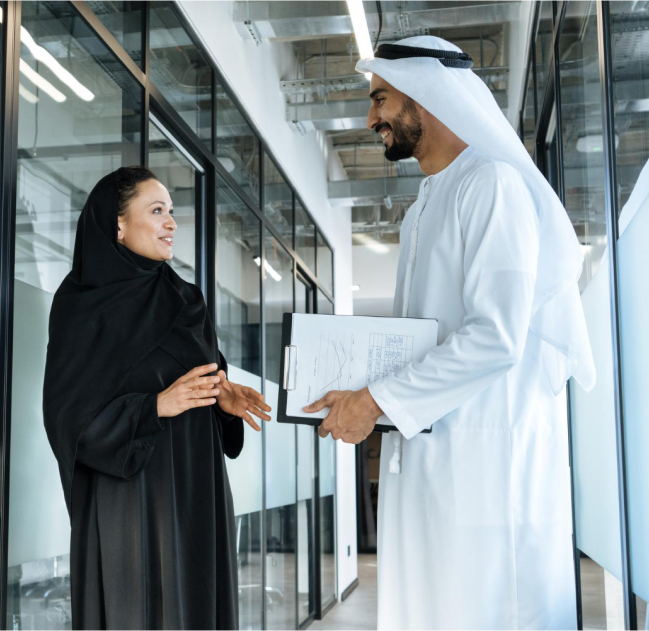 Opening a personal bank account in the UAE
Contact our qualified specialists who will help you open a bank account in the UAE and save your time and money. Thanks to our knowledge, experience, and acquired skills, we will help you open an account, regardless of type, in any bank in this state as quickly as possible.
For those who want to open a personal bank account, take a look at the basic information and requirements for this procedure below.
What are the benefits of opening a bank account in the UAE?
By default, the owner of a personal account in a bank in the United Arab Emirates gets the following:
a debit card that can be used worldwide;

access to online banking to manage your funds regardless of your country of residence.
Opening a personal bank account in the UAE: features and requirements
A special feature of UAE financial institutions is that they are open to depositors from all over the world. Opening an account is available to both residents and foreigners. For non-residents, there are some restrictions and specific conditions, including:
to get a credit card, you need to make a security deposit into your account;
a checkbook is not issued for a non-resident.
Standard requirements for opening a personal bank account:
the applicant must be present in person during registration and filling out documents for opening a personal account;

the applicant must have an original passport to confirm his identity and a copy must be made by a representative of the financial institution.
Special requirements for an applicant without a resident visa
A non-resident applicant must provide the following:
presence of a note in the passport about arrival in the UAE (copy);

a document confirming payment for utilities, which indicates the full name and address of registration or residence of the applicant;

bank account statement from any bank;

mini-biography of the applicant indicating the type of activity.
Requirements for an applicant with a resident visa
When opening a personal account, an applicant with a residence permit must present:
a copy of the resident visa;
a copy of the document that identifies the applicant in the United Arab Emirates (Emirates ID).
Please note that if an employee of a local company who is a resident wants to open an individual account, then he needs to submit a letter stating that the employer has no objection to this.
The above requirements and conditions are relevant when opening a personal bank account. Remember that each bank can additionally put forward its own conditions and require other documents in addition to the standard list. You can find out more details and get comprehensive advice from our employees.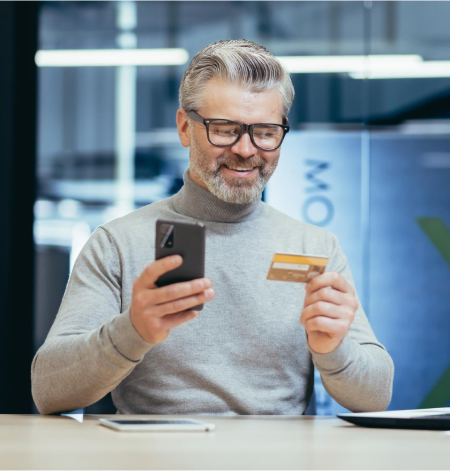 Online personal account management
It is impossible to imagine a modern financial system without Internet banking. This tool allows account holders to manage their funds online, regardless of their location. Banks in the UAE provide a range of services in this area. The client can pay bills, transfer money, and perform other operations in the system.
A peculiarity of Internet banking in the United Arab Emirates is multi-level protection and the maximum level of security. This service is provided by all UAE banks free of charge and regardless of the client's wishes, both to residents of the country and to foreigners.
If you want to open a personal account in a UAE bank, contact us right now by phone, via Skype, or send an online request.