Benefits of opening a bank account in the UAE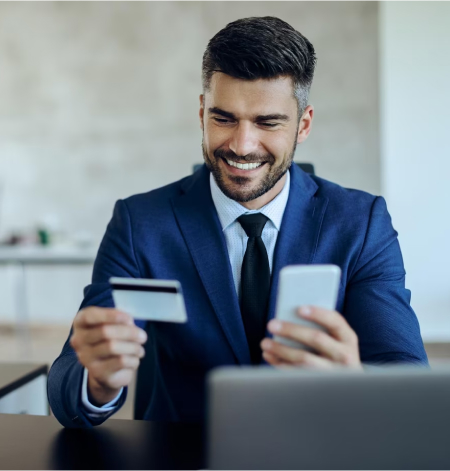 Opening an account in one of the UAE banking institutions includes a number of undeniable advantages:
security of deposits, thanks to the reliability and stability of the country's banking and financial system, as well as multi-level protection against hacking;

confidentiality of account holder data;

the ability to freely deposit and withdraw capital;

low bank payment rates;

convenient Internet banking with the most modern remote access tools, which allows you to use your account anywhere in the world;

powerful banking infrastructure with well-structured processes;

the ability to open multi-currency accounts;

lack of government control in foreign exchange transactions;

stability of the economy and the national currency – it has maintained a constant exchange rate for more than 20 years (1 USD equals 3.65 dirhams).
The UAE is the world's largest financial center with a rapidly growing economy and a stable political environment. Therefore, the country's financial market includes reputable and reliable banks that provide a full range of services for individuals and companies.
Types of accounts that can be opened in the Emirates
The main feature of the UAE banking system is the division of all clients into residents and non-residents. Foreign citizens and legal entities can open the following types of accounts in financial institutions located here:
The main advantages of opening an offshore company in the UAE, Ajman Free Zone:
personal savings account, available only to persons with a resident visa;
personal current account for UAE residents;
personal accounts for non-residents of the country:
deposit account;
poste restante;
corporate accounts:
for local LLC companies;
for companies in the UAE free zone;
bank account for an offshore company in the United Arab Emirates;
Some banks offer the opening of a privileged account, which provides the owner with benefits such as:
simplified opening procedure;
assistance from a personal manager;
the possibility of exchanging currency at a more favorable rate, etc.
Residents and non-residents of the UAE can open such an account, provided that they maintain a minimum balance of 100,000 USD.
To open each of these accounts, different banks have their own rules and conditions, without knowledge of which it is difficult to find the most profitable solution. The specialists of the Dynasty Business Adviser consulting company will help you deal with this issue.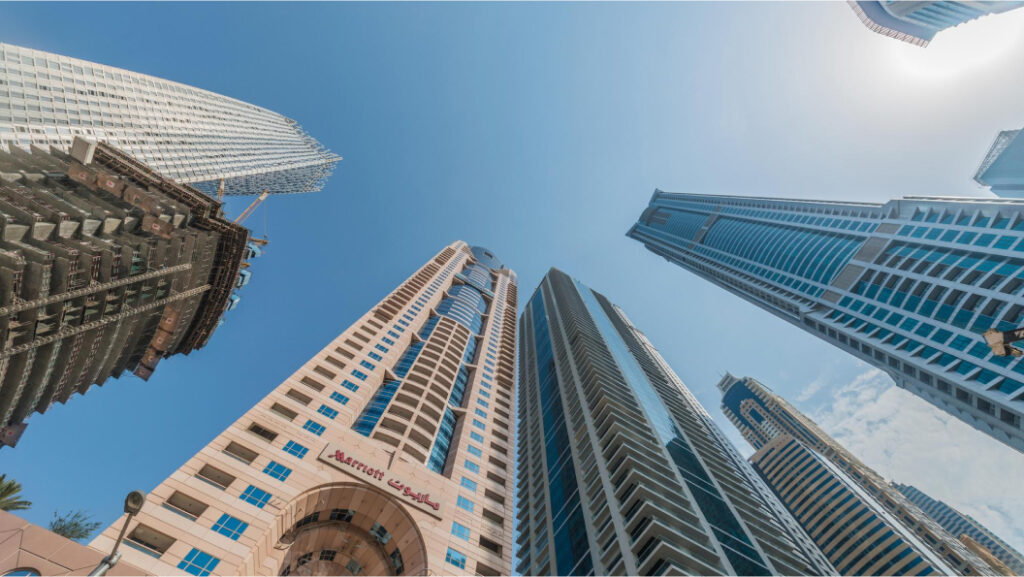 Cost of opening an account in a UAE bank
| BANK'S NAME | OPENING TIMES | COST OF OPENING A CORPORATE BANK ACCOUNT |
| --- | --- | --- |
| Dubai Islamic Bank | From 2 weeks | 1000 USD |
| Emirates NBD PJSC | From 2 weeks | 1000 USD |
| Mashreq Bank | From 2 weeks | 1000 USD |
| Emirates Islamic Bank | From 2 weeks | 1000 USD |
| National Bank of Ras Al Khaimah (RAKBANK) | From 2 weeks | 1000 USD |
| First Abu Dhabi Bank | From 2 weeks | 1000 USD |
| Abu Dhabi Islamic Bank (ADIB) | From 2 weeks | 1000 USD |
List of documents required to open an account for an individual
A citizen of any country that is not subject to sanctions can open a personal bank account in the UAE. Moreover, each bank may require the applicant to provide a different list of documents. The majority of banking institutions require that the package of documents include:
the applicant's passport (original and copy);

a stamp in the passport confirming entry into the UAE, affixed at the airport upon arrival or a visa;

utility payment receipt, or any other document confirming your place of residence;

bank statement (3 to 6 months).
Documents required to open a corporate account in the Emirates
The standard list of documents that need to be prepared and submitted to most banks if you decide to open an account in Dubai or other UAE emirates for a legal entity includes:
original and copy of the applicant's passport;

statutory documents of the company;

a visa or a stamp in the passport confirming entry into the country;

statement of cash flows in the founder's account for the last six months to confirm the reality of the business.
To open a non-resident personal account, in addition to the standard set of documents, the bank may require:
resume for an individual – it must include contact information, marital status, education, and work experience;

company information;

certificate of employment for a private person and other documents.
All documents must be translated into English and certified in the prescribed manner.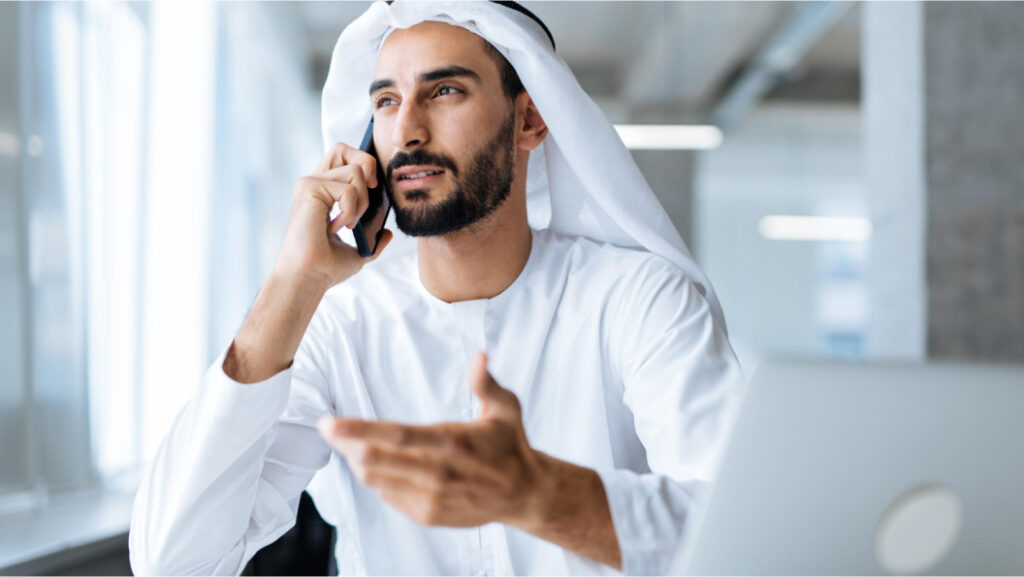 How long will it take to open an account in a UAE bank (a corporate one)
Opening a bank account in Dubai or any other emirate cannot be done quickly. The entire process may take 30-45 days, depending on the bank's requirements, the type of bank account, and your status, whether you are a UAE resident or not. Going through each stage of the account opening procedure will take a certain amount of time:
preparation of documents – up to 10 days;
submitting an application for opening an account and a package of documents – 1 business day, not counting the flight time to the UAE. According to the rules established by the Central Bank of the United Arab Emirates, the submission of documents requires the personal presence of the applicant to confirm identity and affix an original signature;
waiting for a response – this may take 2-4 weeks at different banking institutions;
opening a personal account takes from 1 to 7 days.
If you want to open an account in the shortest possible time, contact our company's specialists, who will help collect and legalize the translation of your documents, and provide you with support to the bank to submit your application. With Dynasty Business Adviser's team of professionals, you are guaranteed to get a positive response from the bank.
UAE banks
The United Arab Emirates is a country with a well-developed banking system, which includes:
The Central Bank of the UAE, which is the regulator of all financial institutions in the country;

local commercial banks operating under a license issued by the Central Bank (full or limited). Today, 23 banks of this type operate in different emirates. The most popular of them are the following:

Islamic banks Abu Dhabi Islamic Bank, Dubai Islamic Bank, Sharjah Islamic Bank;

the largest in terms of assets, First Abu Dhabi Bank, with branches throughout the UAE;

Emirates NBD Bank: a state-owned bank that occupies a leading position in the UAE banking services market. It has 220 branches throughout the country and abroad;

Mashreq Bank is one of the oldest banks in the country, with 12 representative offices in 9 countries in Europe, Asia, the USA and Africa and other banks;

branches of foreign banks, of which today there are 28 branches in the United Arab Emirates, including branches of such well-known financial institutions as:

Swiss commercial bank Habib Bank AG Zurich;

Citibank (New York, USA);

the largest UK bank Barclays with wide representation in the USA, Europe, and Asia;

financial conglomerate Societe Generale from France and others.

investment banks – they do not provide cash settlement services but accept deposits for a period of 2 years or more.
When opening a bank account in Dubai, Ajman, Fujairah, or another emirate of the country, it is important to choose the right bank. This requires taking into account a number of factors, as each financial institution has its own requirements that may be ideal for one company and significantly complicate the work of another one. When choosing a bank to open a personal or corporate account, you must take into account the following:
type of company activity;

place of its registration – in a free economic zone or on mainland territory;

availability of a resident visa;

desired currencies for opening an account;

the minimum balance that is required to be maintained in the account;

which countries the company plans to work with;

Whether you have a stationary or virtual office and other nuances.
To choose the right bank in the shortest possible time, contact the specialists of our company.
Advantages of cooperation with Dynasty Business Adviser
Opening a bank account in Dubai and other regions of the UAE is a complex and labor-intensive process that requires time and money. Dynasty Business Adviser specialists are ready to take on the bulk of the work so that you can calmly run your business without being distracted by paperwork and constant flights to and from the UAE.
The main advantages of cooperation with our company are as follows:
significant savings in time and effort on preparing a package of documents, their translation, and legalization – we will do all this ourselves, and all you have to do is fly to the Emirates and, being accompanied by our employees, visit the bank to submit an application;
assistance in choosing a bank; the company's experienced specialists are well acquainted with the requirements and conditions of all financial institutions in the country;
affordable cost of services, since we work in the UAE without intermediaries.
If you want to open a bank account in the UAE profitably and quickly, contact us by phone, Skype, WhatsApp, or Viber!
---