How to obtain Dominica citizenship by investment
The economic citizenship program has been operating in the country since 1993, and does not require either a residency requirement or mandatory residence on the island. There are two ways to obtain citizenship and obtain a Dominica passport by investment:
by means of a non-refundable contribution to the Government Fund of the country;

investing in a government-approved real estate project.
To become a citizen for gratuitous investments in the economy, you must contribute the following amounts to the Fund:
US $100,000 if only the investor is applying for citizenship;
$175,000 US in case citizenship is obtained by the applicant together with his spouse;
$200,000 US – for obtaining citizen status by the investor, his wife and children (no more than 2 people);
US $25,000 for each additional dependent of the main applicant, excluding spouse.
Together with the investor, the following members of his family are entitled to Dominican citizenship:
spouse;

children aged 18 to 30 years;

children with physical or mental disabilities, regardless of their age;

the investor's parents or his spouse who are over 55 years old.
To purchase Dominica citizenship by investing in government-approved real estate, you will need to invest $200,000 in it, regardless of the number of family members. In this case, it is necessary to pay a Government fee in the amount of:
US $25,000 for investor (main applicant);
$35,000 US for a family of 4: applicant and 3 family members;
$50,000 US for a family of 6, including investor;
$70,000 US if the applicant and at least 6 members of his family apply for citizenship.
The purchased property can be sold in the future, but not earlier than after 3 years. This investment option allows you not only to obtain a Dominica passport, but also to make a profitable investment in business.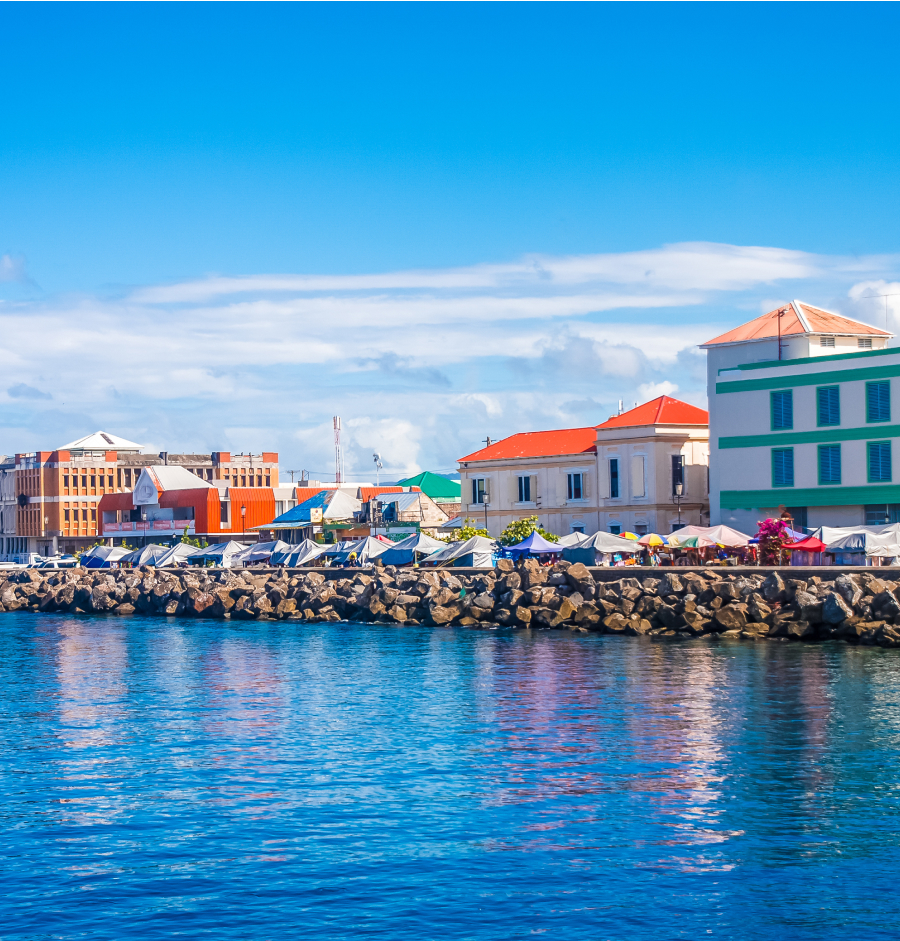 Requirements for applicants for Dominican citizenship
An applicant must meet the following basic requirements:
reach 18 years;

have no criminal record or open criminal proceedings;

have no bans or restrictions on entry into the UK, USA and European Union countries;

have an impeccable business and personal reputation, a favorable credit history, for which you will need to undergo Due Diligence by an independent detective agency;

have good health, confirmed by a certificate issued by a medical institution, including a negative test for AIDS;

be able to confirm the legal origin of your income.
Procedure for obtaining Dominican citizenship
You can apply for citizenship of the Commonwealth of Dominica only with the help of a licensed agent authorized by the Government of the country. Today, to obtain citizenship status, an interview is not required in most cases, and the entire process can be completed remotely.
The procedure for obtaining Dominica citizenship by investment involves the sequential completion of the following stages:
preparation of documents according to the list approved by the Government;
filing an application, for which you will need to pay all fees, as well as the services of a detective agency and a licensed agent;
transfer of the investment amount to the account of the Government of Dominica after passing the verification and receiving preliminary approval of the application;
signing the oath by all family members applying for citizenship;
receipt of a certificate of naturalization and passport (after a courier delivers the oath, signed and certified by a notary).
When applying for the status of a citizen of Dominica, you must pay:
$1,000 US for filling out the application;
$7,500 US for detective services (paid by the applicant, $4,000 US by his spouse and dependents over 16 years);
$250 US per family member for Naturalization certificate.
Dynasty Business Adviser specialists will help you open a company in Dubai Silicon Oasis quickly, without any problems or wasting time and money on extra flights to the Emirates. Contact us by phone, email or through any of the messengers listed in the contact information!
Dynasty Business Adviser provides assistance in obtaining Dominica citizenship by investment. Call us, we will help you correctly prepare all the necessary documents and get your passport quickly, within 4 – 6 months!
---