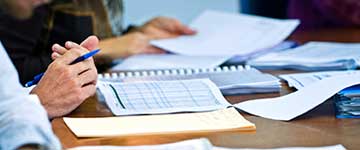 Fujairah emirate is a 1.5-hour drive from Dubai. By the standards of the UAE, it is a fairly young entity. Now there are 3 main free zones in it, which attract the attention of a very large number of foreign investors. First of all, this is due to the fact that Fujairah has one of the lowest registration fees in the UAE and a huge list of activities allowed by the authorities.
Where is Fujairah? It is located in the east of the country and has a unique location – this is the only emirate with access to the Gulf of Oman, unlike other emirates located along the Persian Gulf. The coastline of Fujairah along the Gulf of Oman is 90 km long. Also this emirate is distinguished by an excellent expressway, seaport and international airport.
FUJAIRAH FREE ZONE – THE OLDEST ZONE OF THE EMIRATE
Fujairah Free Zone (FFZ) is one of the oldest zones not only of this emirate, but of all the UAE. Fujairah has the second largest container terminal in the country after Dubai. This is one of the largest bunker ports on the Great Sea Route from the countries of the Asia-Pacific region to Europe. This port is one of the largest in the world in the export of petroleum products and oil. Fujairah Free Zone was originally created specifically for companies that connect their activities with this port.
Main indicators of Fujairah UAE Free Zone:
Established in 1987.
Company registration time is 6 – 7 days.
Types of licenses: commercial, service, industrial.
Types of companies: new company (FZE or FZCO), branch, subsidiary.
Share capital: The minimum share capital is AED 150,000.
In the territory of the Fujairah, there is also an airport through which the sending and receiving of goods from various points of the world is carried out. Companies registered in this free zone have the right to import, export and re-export goods. At the same time, the cost of opening such a company is lower than in Dubai.
The FFZ zone offers a virtual office, standard office space, warehouses or land sites for rent. This free zone is well suited for companies that want to reduce their operating expenses in the UAE.
FUJAIRAH CREATIVE CITY – AN IDEAL PLACE FOR MEDIA COMPANIES
Creative City Fujairah Free Zone (FCC) was established with the aim of creating the conditions and encouraging activities in the field of creativity and innovation, design, media communications and technology. In this zone, companies of such areas as publishing, marketing and media services, music and entertainment, consulting, broadcasting, production and filming, and information technology services are registered.
Main information about Creative Zone Fujairah:
Established in 2007.
Company registration time is 6 – 7 days.
Types of licenses: only service.
Types of companies: new company (FZE or FZCO), branch, subsidiary.
Share capital: The minimum share capital is AED 150,000.
This free zone was created as an alternative to a similar zone in Dubai. However, unlike Fujairah, Dubai Media City offers more expensive conditions for the registration and maintenance of companies.
The mission of this free zone is to nurture creative geniuses and create an enabling atmosphere for talent growth. Fujairah Creative Zone provides companies with access to an exclusive platform for establishing business contacts, aimed at connecting companies with their potential customers and growing their business.
Also in this zone, there are no requirements for payment of share capital, which allows not to freeze a huge amount of share capital in the corporate account to register a new company. There is no requirement for an annual audit as well.
INTERNATIONAL FREE ZONE AUTHORITY – THE MOST MODERN FREE ZONE OF THE EMIRATE
IFZA is the youngest and fastest growing free zone in Fujairah. It is located in the heart of the emirate and offers the most modern service to foreign investors.
IFZA name meaning is International Free Zone Authority. Key features of this zone are:
Established in 2018.
Company registration time is 10 – 12 days.
Types of licenses: Fujairah holding, consultancy, service, trading, general trading and industrial licenses.
Types of companies: LLC only.
Share capital: no share capital requirement.
This free zone offers investors the following types of facilities for rent:
Offices – a wide selection of modern office spaces for every need.
Warehouses – countless warehouses of various sizes, that are taking into account modern logistics trends.
Residential Apartments – an ideal place for living for investors who founded a company in IFZA free zone.
Hotel – 5 star hotel for staying on business trips or hosting important business partners.
Retail – a wide selection of retail premises in modern shopping centers.