The UAE is one of the most attractive jurisdictions for people wishing to do business related to cryptocurrencies and blockchain activities. The legislation of this country is focused on creating transparent and favorable conditions for doing business in this industry, including for foreign investors. We have analyzed the features of regulating crypto assets and licensing activities in financial technologies. In this article, we will tell you what features the UAE crypto license has and how to register a cryptocurrency business in this country.
Regulation of Cryptocurrencies in the UAE: Features of Legislation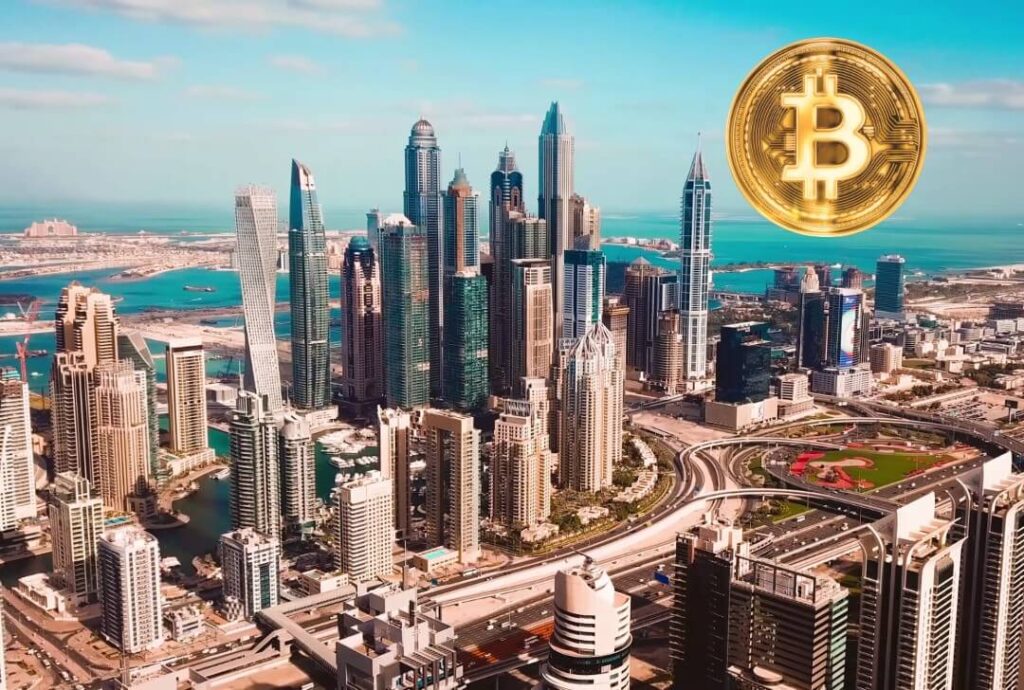 The UAE is a federal state consisting of 7 emirates subject to national legislation but has the right to adopt their laws in various spheres of life in their emirate. The UAE's primary regulators of financial activities are the Central Bank (CB) and the SCA (Securities and Commodities Authority) stock market commission.
In addition, each emirate has free economic zones (Free Zone), independent of the country's legislation and laws issued by the local government.
You can register a business connected with blockchain technologies and obtain a UAE crypto license in the following jurisdictions:
Onshore zone, on mainland land, outside the free zones where the Central Bank and SCA supervise.
Some free zones of the Emirate of Dubai are governed by the DFSA (Dubai Financial Services Authority). Today, the list of zones in which cryptocurrency-related activities are permitted in Dubai includes the following:

DIFC — Dubai International Financial Center.
Dubai Silicon Oasis Authority (DSOA) and the IFZA-DSOA ecosystem combine the Dubai Free Zone with the Free Zone of the Emirate of Fujairah. Companies registered with IFZA may have an office and operate in DSOA.
DMCC — Dubai Multi Commodities Center.
DAFZA — Dubai Airport Free Zone Authority.
DWTC — Dubai World Trade Center.

Free zone ADGM (Abu Dhabi Global Market) — FSRA (Financial Services Regulatory Authority) supervises it.
Despite the cautious policy regarding cryptocurrencies in the UAE, federal and local legislation actively supports business development in non-fiat currencies.
License Features for Working with Crypto
To conduct business related to cryptocurrency, the UAE provides two types of licenses:
Controlled — they are issued with the right to operate, which is regulated by supervisory authorities:

Provision of services for trading and investing in digital assets (crypto fund).
Management of cryptocurrency assets of third parties.
Storage of cryptocurrency (crypto wallet).
Cryptocurrency trading and exchange.
Issue of cryptocurrency assets.

Uncontrolled — they allow activities in the field of cryptocurrency and blockchain technology that are not subject to regulation:

Provision of services on distributed registry technology — providing IT solutions for database management, promoting goods and services using crypto tools, crypto assets, and DLT technologies.
Proprietary cryptocurrency trading — purchasing virtual currency using your funds and selling it. Conducting exchange transactions with such a license is prohibited.
V investments in cryptocurrency.
Ensuring the cybersecurity of cryptocurrency assets.
Advertising of startups in the field of crypto business.
Operations related to cryptocurrency mining in Dubai.
Requirements for Obtaining a Supervised and Uncontrolled License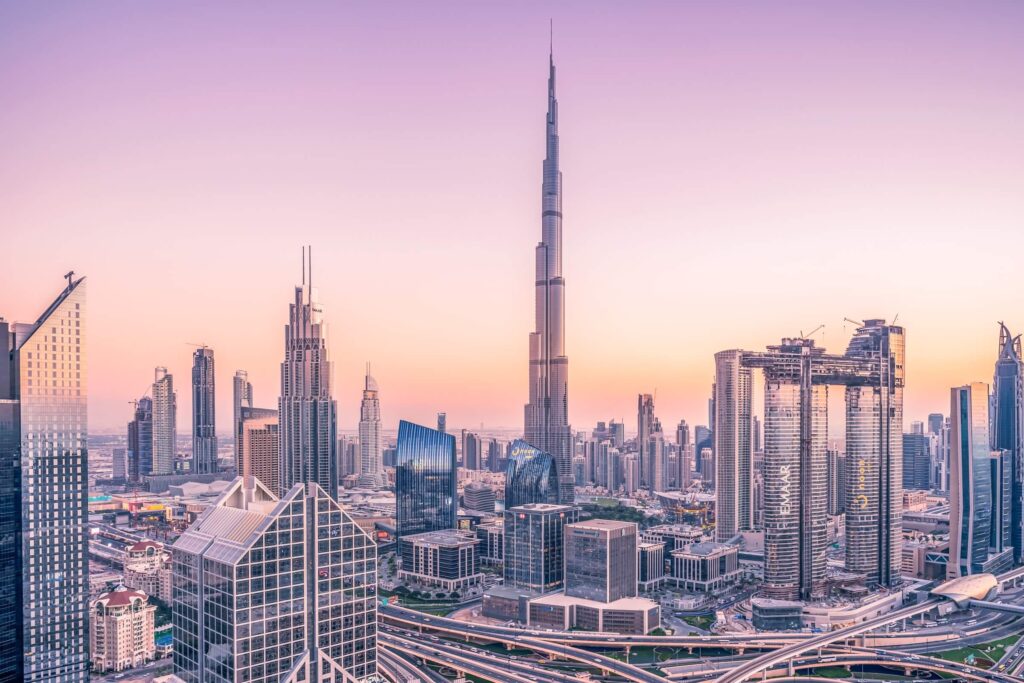 Persons wishing to open a crypto business related to unregulated activities must submit a minimum package of documents to obtain a permit:
Copies of the founders' foreign passports.
Digital photos.
Application for a license.
To get a UAE-controlled crypto license, in addition to the specified documents, you must fulfill several regulatory requirements:
Provide a business plan with a list of proposed operations, their nature, and expected volume.
Confirm the qualifications of the business owner and key company employees.
Ensure compliance with procedures for CDD, KYC, and AML programs.
Provide a guarantee of the safety and stability of the technological systems.
Guarantee financial stability by providing data on the property and finances of the founders and contributing the authorized capital.
Registering a Crypto Business in the UAE
Registering a cryptocurrency-related business in the UAE, Dubai, or Abu Dhabi involves the following procedure:
Choosing the type of activity, jurisdiction, and legal form of the company.
Drawing up a business plan.
Reserve a name for a future company.
Selecting a legal address.
Drawing up constituent documents.
Collection and legalization of documents for the founders and managers of the company.
Compiling a package of documents and paying the necessary registration fees.
Fill out an application form for registration of a legal entity and submit it to the registration authority along with a package of documents.
Obtaining a registration certificate and registered constituent documents.
Obtaining a license and resident visa; tax registration with the FTA.
Opening a corporate account for the company and contributing authorized capital (if necessary).
Registration of a Сryptocurrency Exchange in the UAE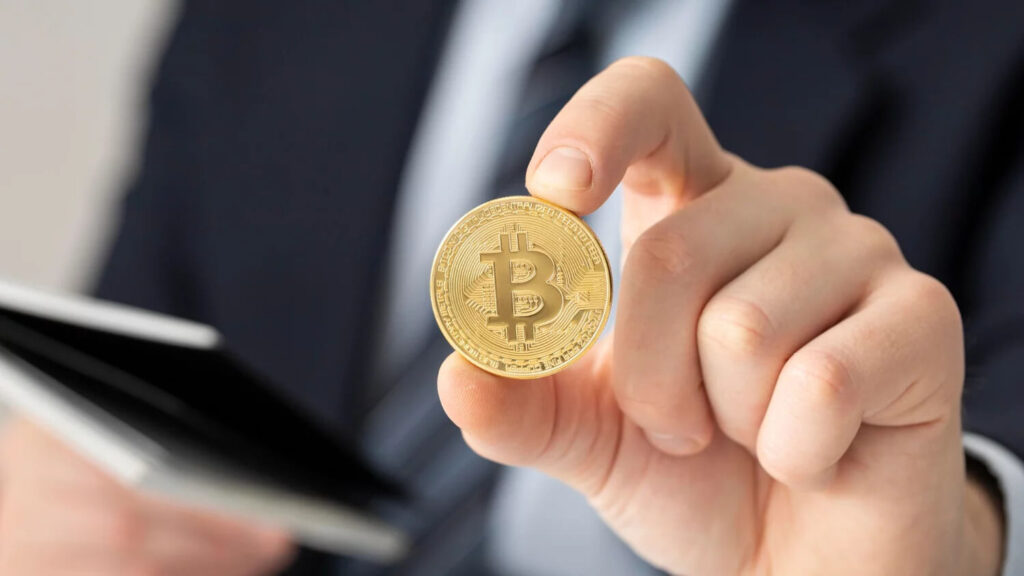 To conduct activities related to the exchange of cryptocurrencies for other crypto assets, securities, fiat currency, and goods, prior approval of the regulator and obtaining a controlled license is required. The regulator of the activities of crypto exchanges in the onshore territory is the Central Bank of the UAE, or DFSA (Dubai) and FSRA (Abu Dhabi) for free zones.
The registration procedure does not differ from the general algorithm outlined above. Still, to obtain a license, you must fulfill several requirements:
Draw up a business plan, including a three-year financial model and information on projected profits.
Contribute authorized capital in the amount of 5-50 million dirhams.
Have qualified financial specialists on staff and provide evidence of their qualifications and experience.
Prove the availability of sufficient capital to provide financial guarantees.
Develop a fail-safe system and effective means of controlling the sources of income.
Have tools for monitoring operations, recording and recording information about them, and identifying politically exposed persons.
Registration of a Crypto Exchange in the UAE
To register a crypto exchange in the Emirates, you must do the following:
Obtain regulatory approval.
Obtain a UAE-controlled crypto license to operate a cryptocurrency exchange, fulfilling all the local regulator or SCA requirements when registering on the mainland.
Contribute the authorized capital from 5 to 50 million dirhams.
Registration requirements depend on the category of investors the crypto exchange plans to work with. When working with retail investors, you must obtain listing permission separately for each crypto asset.
How Much Does a UAE Crypto License Cost?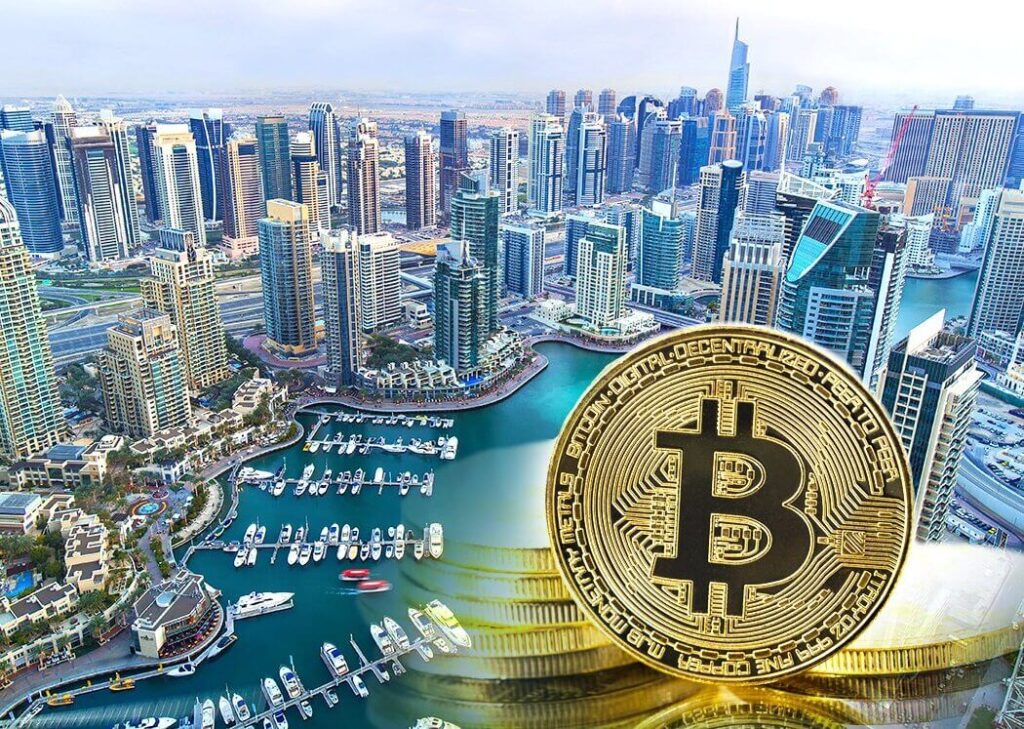 The cost of a license to conduct a crypto business in the Emirates depends on the place of registration, the chosen type of activity, which affects the size of the authorized capital, and the cost of renting an office. The exact costs can be obtained from our company's specialists after consultation.
What Are the Benefits of Cryptocurrency-Related Activities in the UAE?
Conducting a crypto business in the Emirates allows you to do the following:
Open a local company with 100% ownership by a foreign investor.
Save on taxes thanks to a zero rate on income of individuals and legal entities and exemption from VAT.
Withdraw funds without restrictions and exchange controls by the state.
Attract qualified foreign specialists to work in the company.
Obtain a resident visa and a tax resident certificate to avoid double taxation.
Our article is for informational purposes only and cannot be considered advice. If you want to consult on opening a cryptocurrency business in the Emirates and obtaining a UAE crypto license, contact the specialists of Dynasty Business Adviser in any convenient way from those listed in the contacts on our website!