UAE free zone is a special designated geographical area where loyal rules for business are created by the government. Free zones are often organized in strategical areas near seaports, airports, and other important logistic hubs, forming territories with many advantages for trade and company registration.
What is DMCC? This is a free zone created by the initiative of the Government of Dubai in 2002, with the main task to provide market, financial and other types of infrastructure necessary to create a commodity market in Dubai. DMCC UAE offers a unique opportunity for companies in a wide range of primary industries in four main sectors, including jewelry, energy-related industries, metallurgy and agricultural raw materials.
Today it is one of the best free zones of the country in terms of growing and development. List of DMCC companies includes more than 15,000 enterprises in various fields of activity. The center seeks to attract key players from the above-listed sectors of the economy, as well as a number of supporting industries: finance, insurance, consulting and others. DMCC business directory was the pioneer in offering freehold ownership of business premises. At the same time, it saved all the other free zone standard features.
Company registration process in DMCC free zone
Registering a company in this free zone provides a wide range of opportunities for foreign investors. At the same time, DMMC regulations determine some specific features of registering a company in this zone:
There is no corporate tax, as well as income tax for individuals and enterprises in this free zone. This option is valid for 50 years from the date of registration of the company.
DMCC companies should have an office inside Jumeirah Lakes Towers. This can be both full-fledged office spaces, and formal offices, such as service offices and flexi desk variants.
In DMCC registering of such types of companies is allowed – Limited liability companies, branches or subsidiaries of local companies or foreign ones.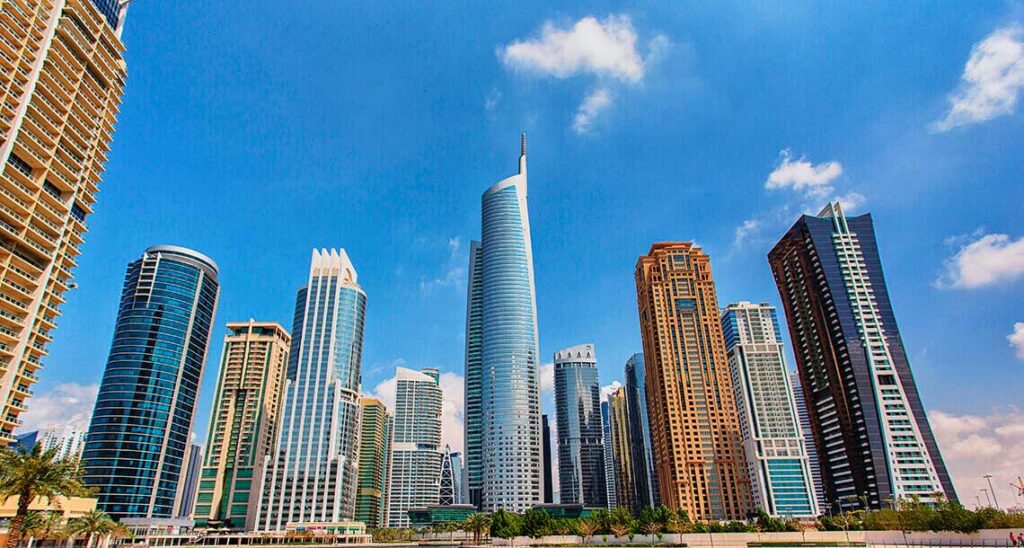 Company should have at least one shareholder. Maximum amount is fifty shareholders.
DMCC document verification can be done in the presence of a nominated DMCC executor at DMCC offices, at your local notary with further certification at the UAE embassy or in any of the official international service providers of the free zone.
A company should have minimum one director – this is requirement, which is mandatory for all types of companies, with the exception of branches. Six is a maximum amount of directors.
The share capital for a Dubai MCC company has a minimum requirement of AED 50,000 at the moment. It must be paid into the company's bank account during 3 weeks from the date obtaining the trade license. However, after that it can be immediately withdrawn in the future.
The benefits of doing business in DMCC free zone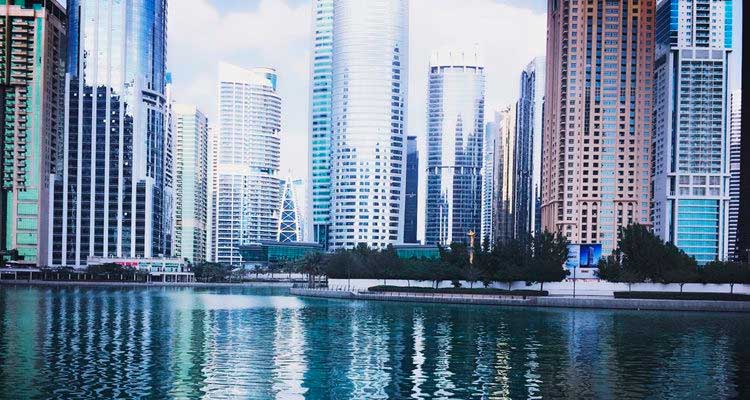 One of the main advantages of this zone are rather small costs for registration and maintenance of a company. DMCC cost calculator includes:
Pre-approval: 1000 AED, single-time fee.
Registration: 9010 AED, single-time fee.
License: 20010 AED, the annual fee, the price also depends on the type of activity.
Memorandum: 2010 AED, single-time fee.
Residence visa: 3500 to 4500 AED is paid every 3 years and 3,000 AED is a refundable deposit.
Other important benefits are:
Very high customer service standards. DMCC customer care satisfaction rating is 85% and is getting better every day.
Convenient location in the center of the new Dubai easily accessible from anywhere in Dubai itself and neighboring emirates.
Business directory DMCC offers 900+ different types of business activities, and this number is constantly growing to meet the needs of all customers.
Rules allows foreign investor to own 100% of the company capital. There is no need to look for a local partner to create a company in the DMCC with the exception of pharmacological business.
DMCC service center offers you a range of solutions that allow you to obtain a license and create your business quickly and efficiently. Trade name registration, company licensing, visa application processing and all other services are located in one place.