A residence visa is a document that gives a foreigner the right to live, study, do business, buy and rent housing in the UAE. A resident visa is issued for up to 3 years. You can extend this document almost unlimited number of times, unless, of course, you have done anything illegal in the UAE.
DMCC visa – it's a residence visa that is issued for investors and employees of companies registered in Dubai Multi Commodities Centre free zone. The number of visas for which your company has the right to apply depends on the size of the selected office:
Flexi-desk – up to 3 visas.
Serviced office – between 4 and 5 visas depending on the size of the office.
Physical areas – 1 visa for every 9 square meters.
If the company wants to add more visas, it can be provided by the DMCC as a special exception. The free zone authorities understand that in some companies, the workforce is mobile and therefore evaluates obtaining DMCC visa process for each case separately.
Obtaining DMCC visa process and requirements

You can get a resident visa after opening a company in DMCC free zone. The opening of this type of company implies that you will conduct your business in the Emirates, which means that you need a residence visa.
Visa applications are processed through the DMCC online portal. After obtaining the license of the company, you will get a login and password, using which you can apply to visa and check your DMCC visa status.
To obtain a resident visa, you need to collect a very small set of documents: a passport and color photos, documenting the opening of the company and passing a medical test. The Dubai Ministry of Health has many offices throughout Dubai. To find the most convenient center near you, visit its official site and select Medical Fitness Centers. Obtaining DMCC visa process time usually takes 3-5 business days. However, this depends on the approval of the Immigration Office.
Registering an Emirates ID is a necessary requirement for obtaining a working residence visa in the UAE. DMCC visa rules do not allow to submit an Emirates ID application form, since Emirates ID is a separate governing body and has its own administrative offices located throughout the UAE. However, such application center is located at DMCC service center on Floor 1, Almas Tower, Jumeriah Lakes Towers.
Advantages of DMCC visa for living and doing business in the UAE
A residence visa is not just permission to live in the UAE. It actually equates you to the citizens of the Emirates and makes it possible to use many advantages of this state.
Obtaining DMCC visa has the following benefits:
Low DMCC visa cost – you have to pay from 3500 to 4500 AED for one visa and another 3000 AED you need to put on a refundable deposit.
Opportunity to obtain a visa for the founders of the company, as well as for their close relatives, as well as company employees.
The visa is issued for 3 years and can be extended unlimited number of times.
Opportunity to check DMCC visa application status online on the official site of free zone.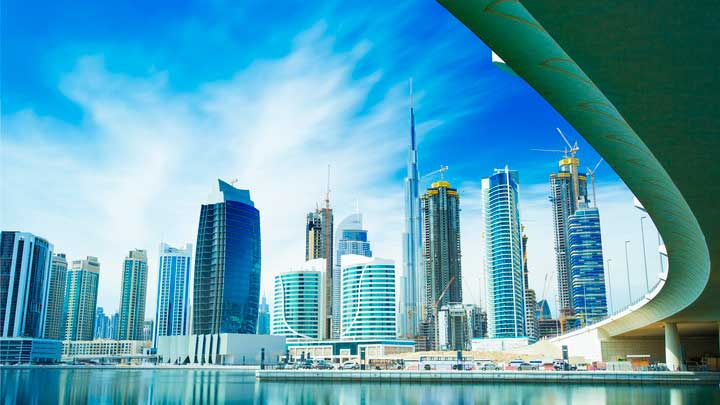 Visa discount system for large companies. After receiving 49 visas, you will receive a 10% discount on the next ones, after 100 visas – 20% discount, and after 200 visas – maximum discount of 30%. This allows you to significantly reduce DMCC visa fees.
A visa will allow you to open a bank account in the UAE, in one of the most reliable financial sectors in the world, to rent a property suitable for commerce or housing, to start studying in one of the local higher educational institutions, to rest in the Emirates when you want, without waiting for a tourist visa and generally enjoy a high standard of living and excellent infrastructure.