The UAE is one of the most attractive countries for investment in the Middle East, Western Asia, and North Africa regions. Favorable conditions have been created here for foreign investors who can open any business, including investment companies. The UAE offers excellent investment opportunities. We have analyzed them and will tell you in this article which investments in Dubai and other emirates can be incredibly profitable.
Why Is It Profitable to Invest in the UAE?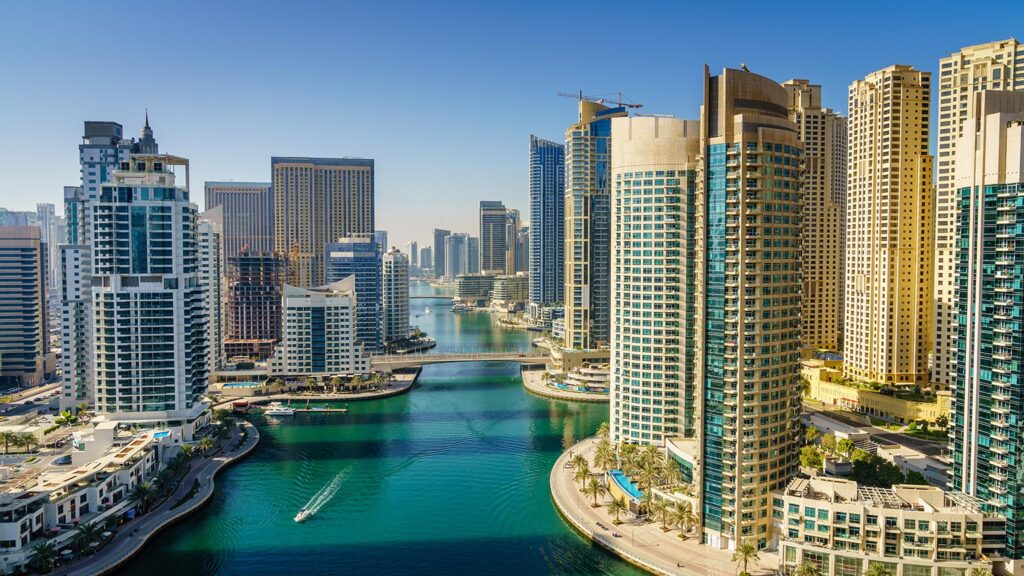 The profitability of investing in the UAE is due to the many advantages of this jurisdiction, which attract foreign investors here. Drawing capital into the economy of the United Arab Emirates is facilitated by the following:
High rates of economic development.
Stability of the dirham — the national currency.
No taxes on income, capital gains, royalties, dividends, luxury goods, gifts, and inheritance for individuals with UAE resident status.
Exemption of legal entities from paying most taxes. Companies registered in the country's free zones do not even pay corporate tax, introduced in 2023, and VAT for 15-50 years. On the mainland Emirates, the rate for these taxes is much lower than in other countries — 9 and 5%, respectively. In addition, only companies with profits of more than 375 thousand dirhams per year pay these taxes.
There are no customs duties for legal entities registered in the FEZ and a minimum import tax of 5% in the rest of the territory.
Unimpeded repatriation of capital and income, absence of state foreign exchange controls.
Developed banking system.
This makes investments in the UAE and Dubai, the most famous emirate with more than 20 free zones, promising and profitable.
Where to Invest in Dubai and the UAE?
Investment activity in the UAE is regulated by Federal Law No. 19, "On Foreign Direct Investment," adopted in 2018. You can invest money in a business by opening a company or purchasing a ready-made, operating company. Investing in the stock market, bank accounts, or real estate offers good prospects for generating income.
Investments in Starting a Business in the UAE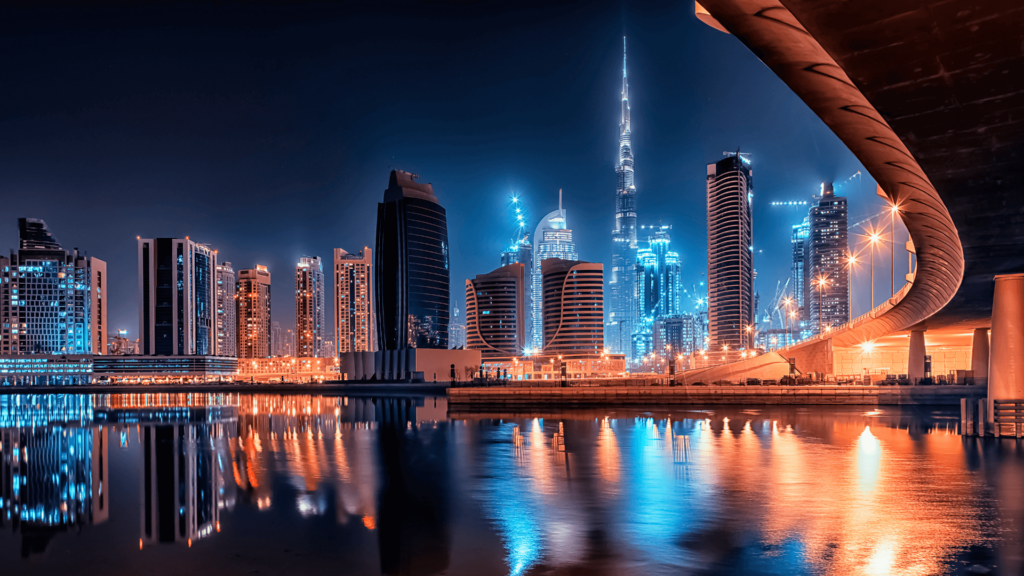 Foreigners can open any company in the UAE — free zone and local. And if 100% ownership of companies in the FEZ by a foreign investor was allowed in previous years, today, you can become the sole owner of a company on the mainland.
UAE Cabinet Resolution No. 16 of 2020 approved a list of 122 activities for foreign direct investment with 100% foreign ownership. According to the approved list, you can open a company to work in three main sectors of the economy:
Production.
Agricultural.
Service sector.
Investments in Dubai and the UAE by foreign residents to open a business are possible, subject to compliance with the requirements of Law No. 19. The main ones are the following:
Contribution (declaration) of the authorized capital, depending on the administrative and legal form of the legal entity. For local companies, there are minimum size requirements.
Compliance with the requirements of licensing authorities.
Introduction of modern technologies and development of new ones.
To open a local company in other sectors of the economy and engage in activities not provided for by Cabinet Resolution No. 16, you will need a local partner owning 51% of the company's shares.
Investments in Ready-Made Business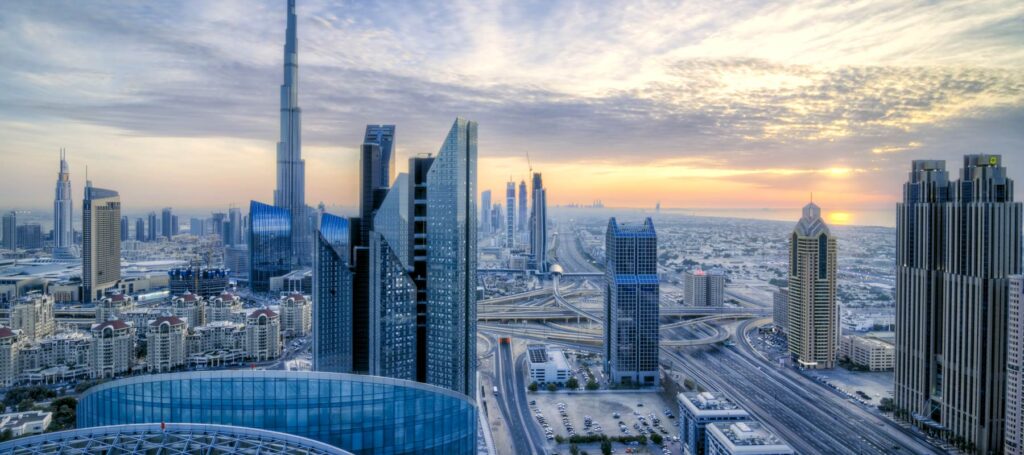 A profitable option for investing money in the UAE and the Emirate of Dubai is investing in an existing business. Buying an operating company will save time finding personnel, promoting the industry, and attracting clients. You will start making profits immediately after purchasing the company. However, careful checking of the following activities will be required:
The company's financial activities are obligations to business partners, clients, and banks.
Statutory documents.
Employment contracts with personnel.
Contracts with clients.
Rental conditions for industrial and office premises.
Validity periods of licenses and many other aspects of the company's activities.
For all this, it is better to involve professional lawyers well-versed in UAE legislation's intricacies. Dynasty Business Adviser offers the services of specialists of this profile.
Investments in Bank Accounts in Dubai and the UAE
For investment, Emirates banks offer foreigners who are residents of the UAE and those who do not have such status to open deposits in savings accounts. If you want to use this method of placing free funds, it will be helpful to know the following:
In the UAE, there is no single fixed rate, and each bank offers its conditions for savings accounts.
The average annual interest rate in the Emirates is 4%, depending on the deposit amount.
There are different conditions for opening a savings account for residents and non-residents in the UAE, and they may differ depending on the bank.
Some banks offer several types of savings accounts, including those with withdrawal options.
Investing in the Stock Market
Popular investment options in the UAE stock market are the following:
Participation in trading through brokers on one of the country's stock exchanges.
Buying ETF shares.
Investing money in local or international mutual funds.
For investment in the emirates of Dubai and Abu Dhabi, the following three local stock exchanges have been created and operate:
Dubai Financial Market.
NASDAQ Dubai.
Abu Dhabi Securities Exchange.
To participate in trading or purchase shares of ETFs, you must obtain an Investor Number from one of the UAE stock exchanges and open a trading account with a broker registered there.
When choosing this type of investment, you should remember the risk that trading on the stock exchange carries. There is less risk with an ETF because you are buying a basket of several shares. They are traded on stock markets worldwide and can be purchased and sold daily.
Real Estate Investments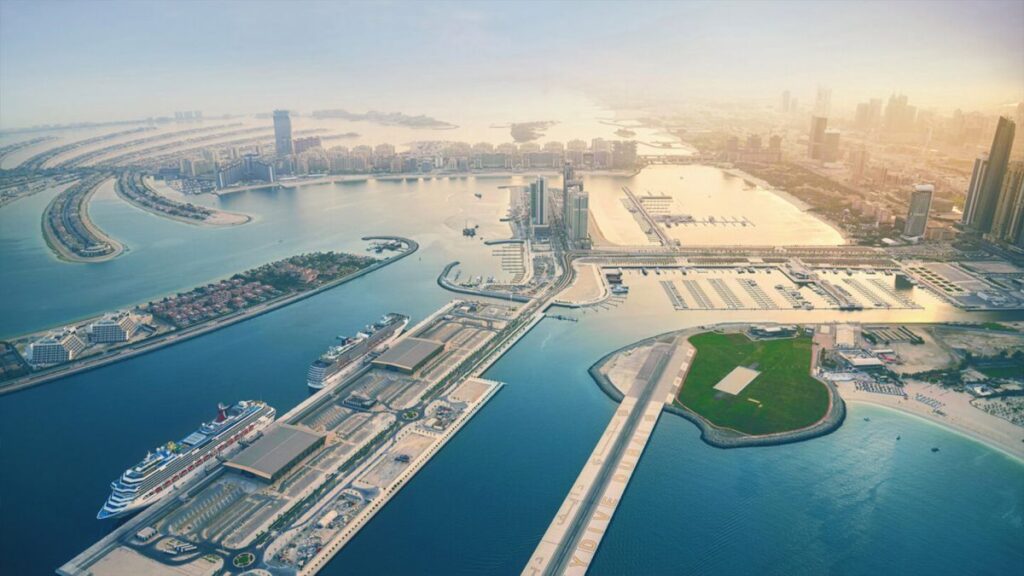 One of the most popular types of investment in Dubai and other UAE emirates is investing in real estate. There are two options here — purchasing real estate or shares of REITs investment trusts, that you can sell or receive dividends.
Buying real estate is more profitable than investing in REITs since real estate in the UAE is a highly liquid asset whose value is constantly growing. There are two forms of ownership of real estate in the Emirates:
Ownership by lease is when the object is transferred into ownership but not the land under it.
Full ownership is when you take ownership of the building and the land underneath it.
Only citizens of the Emirates and Gulf countries can buy full ownership of real estate in the UAE. Only real estate in particular areas of Dubai and Abu Dhabi — Freehold Zones – is available for foreigners. You can sell the purchased property in the future or rent it out. Buying a property in full ownership entitles a foreign investor to obtain a golden visa.
The most popular freehold zones for investment in Dubai are Downtown Dubai, Dubai Marina, Jumeirah Park, Arabian Ranches, Business Bay, Dubai Creek Harbor, and Dubai Studio City.
Types of Investment Companies in the UAE
To conduct investment activities, foreign citizens can open the following types of companies in the UAE:
An international commercial company in one of the three free zones that allow offshore registration. Such a campaign cannot operate within the country and can be registered as the following:
Limited trade development (LTD).
limited liability company (LLC).
unlimited company (UC).
An onshore company in a free zone can conduct international activities within its free area.
A local LLC company that can operate throughout the UAE.
What type of investment activity to choose is up to you. We have introduced you to the main types of investments, but you should consider our article as something other than legal advice. It is for informational purposes only. You can get professional advice and assistance in choosing the type of investment in Dubai and other emirates of the country from the specialists of Dynasty Business Adviser.